EC
"Amazon Everywhere": Empire Conquering all of your shopping
Bezos's strategy is presumed to be simple. It is to increase the benefits of Amazon account, especially being a Prime member. To do that, amazon do not make profits as usual and focus on growth.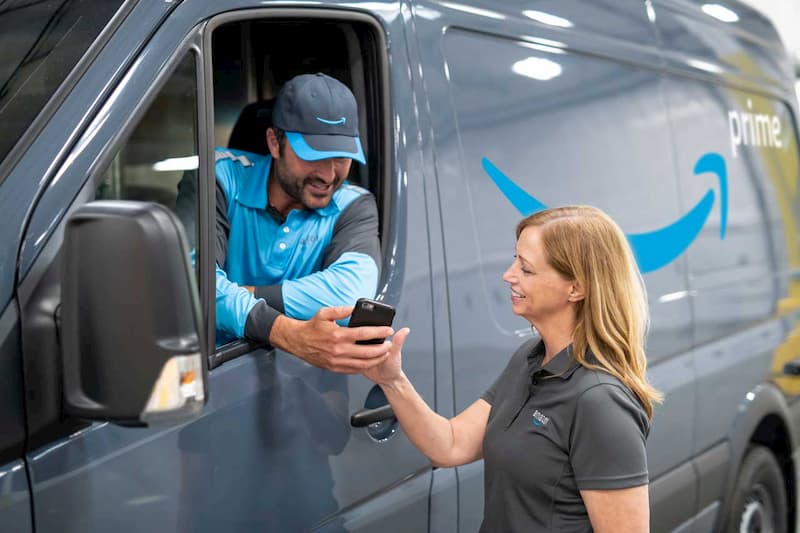 Prediction
Amazon tries to occupy all of your purchasing. Reaching out to the real world having several properties in offline retail, the company expands its large scale of touch points and conversion point across both digital and real. Online retail giant invests its own supplychain, extending business scope in manufacturing and developing product.
Supermarket = Data Collection Device
It was a big news that Amazon acquires Whole Foods Market Inc last summer. Whole Foods represents only a 2% share of the U.S. supermarket in 2016, compared revenue with other supermarkets. Whole Foods ($ 16 billion) is like child, while Wal-mart ($ 272 billion), Kroger ($ 87 billion), Costco ($ 67 billion dollars) are ginat.  Amazon has been looking for opportunity to enter to offline market so far, such as opening a bookstore, announcing Amazon Go, and establishing a distribution network for Amazon Fresh. This acquisition progress its ambition.
Let's recall "Amazon Go" which Amazon launched last year. In Amazon Go you will be able to check out by placing your favorite products in your bag without having a shopping basket after letting mobile application recognized at the entrance gate. What does this mean?
Amazon Go explains that technology similar to that used in automatic operation such as computer vision, deep learning, and sensor fusion is utilized. Sensor fusion is said to be able to realize advanced recognition that can not be obtained from a single sensor by processing a lot of data from multiple sensors, such as laser radar and in-vehicle camera, and provide meaningful information for decision making.
Tesla's autonomous vehicle is very easy example to understand.
The right side of the screen is a camera set at the front, the side, and the rear. The Cameras continue to detect objects quickly and recognize what they are seeing. At the same time, the laser data is being processed in real time. Software make decision based on fusioned sensor data and extracted important information describing circumstances of vehicle.
This process requires huge computing power for processing graphics, running machine learning inference and also usual CPU power. Tesla has adopted NVIDIA, a semiconductor manufacturer that attracts deep learning cluster in recent years.
The chip provided by NVIDIA has been  enforcing cloud computing especially for several years, but the firm show  interest in edge. Autonomous vehicle is best example for this phenomenon. Instant processing at data source is important for Tesla's automatic driving control.
object detection is  high speed machine like a passenger car, it can recognize by computer vision and real-time processing of the data. It is probably not impossible to apply in stores with relatively little movement.
The chip provided by NVIDIA creates two attractive forces. One attracts the cloud. Another is gravity to the edge. Instant processing at the data source is important for Tesla's automatic driving control.
Object detection by computer vision and driving (immediate decision making) is possible. So, application in immovable stores can be considered possible.
Computer vision
When checking in at the entrance gate, you show the code displayed in mobile app, Amazon authenticate the account (In the future it may develop into a two-step authentication with a combination of face authentication and biometric authentication, for example).
We check the location of the owner of the account at the gate, then all movements in the store should be tracked thorough computer vision. Fusion of cameras, lasers, sonars, and weight sensors is thought to be used to recognize that the person take items from the shelf.
"Amazon account X reached out to the shelf from the shelf. X took the item A. Item A is pushed into the bag X hold. Add item A to the X's cart ".
There might be several challenges before opening the store.
Amazon needs to grasp purchasing very precisely. If accuracy rate was low, customer experience would be worsened.
Amazon needs to prevent theft and cheating. Customer's behavior ,that returns products to a different place and repeat it, is like nightmare.
Store design that users are not conscious of "being monitored" by a large amount of sensors
Conversion machine
Let's look at from a marketing perspective this time. Amazon bought Whole Foods and seize the new conversion point of fresh food supermarket which e-commerce business is not good at.
Amazon is capable of cross device tracking for large scale of users.  The purchase behavior from the mobile continues to expand. People tend to log in amazon app for each device. Amazon is rich digital purchase behavior data pool by knowing the connection between the account and the device.
Amazon is excellent as means to measure relationship between digital actions and conversions.
Whole Foods has joined here with large scale of real fresh food conversions points.
Accuracy may increase in customer journey analytics. Although Whole Foods is only a small piece of the US retail market, Amazon Prime members overlap with their customers, high middle incomes. it is possible to analyze data across multiple data sources such as data on internet collected by Amazon, data on Amazon app and real store data of Whole Foods.
Improve supply chain
Amazon is trying to integrate product development, manufacturing, logistics, marketing. It is attracting to become Prime member because Amazon consistently expand benefits limited for members. The more people become Prime members , the more benefits is brought to members. Amazon invest whole of supply chain and related business to be concerned with customer's benefit. Network effect works here. amazon is predicted to expand business scope through acquiring players in the categories.
Large amounts of data harvested will be used for product development of private brands. You may be able to customize each product fitting your taste in the future. Since Amazon is aware of all your shopping trends, you may be recommending a customized product to you in a predictive way.
Amazon can speed up the product development using a lot of data generated by customers. Amazon may shorten cycle of merchandising and selling, like the fast fashion brand.
Amazon is expanding its advertising business rapidly. Amazon will provide not only ad buying software DSP that utilize customer purchasing data, but also solutions for sellers. Advertisers can buy ads on Amazon's DSP and check conversion at Amazon and Whole Foods.
trying to innovate logistics. Amazon acquired Kiva in 2012 (renamed to Amazon Robotics after that). Kiva's technology automates some of Amazon's warehouse work.Amazon also conducts a contest called "Amazon Picking Challenge" regarded to require manual work, granting high prize money and seeking solutions for automation.
Everywhere
Amazon adopt a strategy to expand touch points with people. Amazon Echo, home voice assistant device become very popular. Amazon Alexa installed in Echo, has been adopted by automobile manufacturers and electrical manufacturers whose smart home products.
Google Assistant Advantage
Knowledge Graph developed in Search
Assistant for a wide range of applications
Robust developer community Acquisition of AI startup including DeepMind
Enclosure of AI researchers
Amazon Alexa advantage
Sales volume of Echo
Extensive partnership across broad industries
Amazon has a value chain so do not have to earn with Alexa
Google is ranked # 1 in speech recognition accuracy, but Amazon's opportunity is that you do not need to make money with speech recognition itself. Based on Alphabet's full-year accounts for 2016 and the IAB online advertising report 2017, about 40% of Google's revenue comes from search advertisements in 2016. If consumer behavior is going to "complete everything with voice", the process of seeing search  ads on screen. Cooperation between Voice-enable (realizing things by voice) and smart homes, music equipment and various products and applications is heading there, but this trend can threaten Google's major revenue source.
When you are in the Amazon, Amazon account is a vital Identification tool. Amazon Prime members (80 million nationwide) spend an average 86% more money on non-Prime. Amazon create a mechanism similar to Costco's membership model. Amazon has build a membership model that connects online and offline.
Costco's business model has been reinvented in online and offline. Jeff Bezos was inspired with Costco's subscription-type business model. In 2001, Bezos met Costco founder Jim Sinegal. Sinegal told Bezos that Costco's business is based on customer loyalty.
Costco limited number of items and lower the price to a level that profit. Costco does not count on advertising and take annual fee, 50 to 100 dollars instead of selling at a lower price than other stores. Most of Costco's profit comes from annual fee, not product sales.
If Prime members can enjoy discount at Whole Foods, it may be possible to cause attraction to Amazon Prime members and network externalities. Since Amazon acquired Whole Foods' cold chain, Amazon can deliver fresh foods that we were going to pursue with Amazon Fresh in the future.
Based on transaction data brought about in connection with Amazon accounts in real time, Whole Foods is likely to be able to adopt dynamic pricing in seconds.
conclusion
Bezos's strategy is presumed to be simple. It is to increase the benefits of Amazon account, especially being a Prime member. To do that, amazon do not make profits as usual and focus on growth.
Image Via Amazon Press Room